After months of mandatory lockdowns, there is light at the end of the tunnel, and things are getting back to normal. However, the form of normal will not be something we were initially used to. Therefore, food businesses also have to keep up with the changes coming in.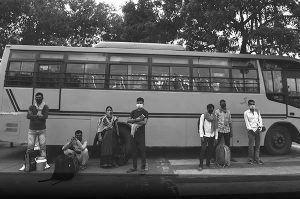 There is no going back to before automation. In any case, the entire food chain is automating from farm to the table, and food businesses have to find a way to fit in the new way of offering the best delicacies they can. Plus, people are already accustomed to the call-in and order convenience, so businesses will have to strike the balance between effective take-outs and home deliveries.
Businesses will also have to adjust to the pandemic rules for a while like proper sanitation and social distancing before the government ensures that everyone is vaccinated. Food demands have also changed now that people are more educated about healthy living. This means that companies will also have to create room for these changes. Thanks to big data and statistical predictability, doing so will be easier.
The bottom line is to have the grace to learn a new from the consumer and also advance better marketing processes.